Two-Way SMS Messaging: How It Can Benefits Your Business & Customer Loyalty | Bulk SMS Text Marketing Malaysia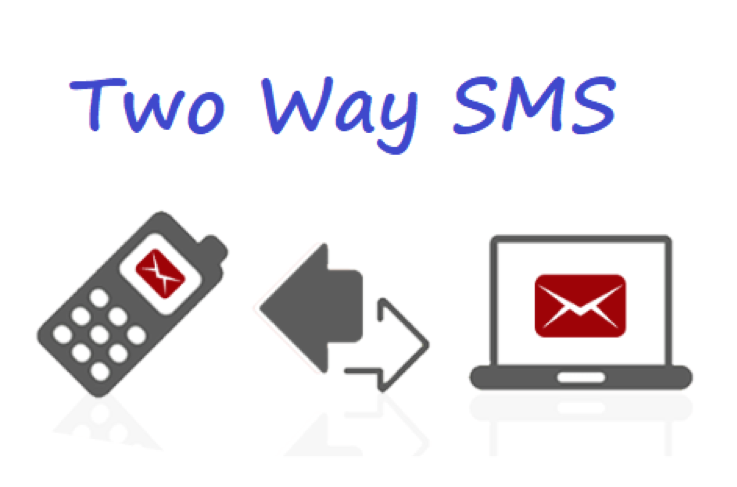 Using two-way SMS service as one of the business' marketing platforms, is quite an efficient way of reaching your target market/audience in terms of the capability of communicating to clients or potential customers in bulk. Most customers largely prefer to use text messaging as their mode of communication with a business.
Two way Bulk SMS enable you to send and receive text messages to and from hundreds of recipients at once through a web-based messaging platform. Your customers are able to reach you by sending simple text messages whilst you may respond to these messages through your computer or phone application, which uses the system. In addition, the added convenience of receiving replies directly from the recipients, increases the possibility of quick sales, repeat business or conversion.
Benefits of Two-Way Bulk SMS
Two-way Bulk SMS provides a quick solution to customer concerns. With a 98% read rate, text messages have higher rear rate than other modes of communication such as emails. A proven 45% response rate for SMS ensures you that you're not wasting your hard-earned money on the system.
1.Low Cost, High ROI
In regard to setup and running costs, SMS campaigns have lower fees in comparison to other types of marketing whilst the return of investment is higher as customers are more likely to acquire your service or buy your products again since you are dealing with people who are already your customers or have willingly provided their mobile number to receive your marketing messages about promos, sales or new products or services.
2.Gaining Valuable Feedback
Feedback and reviews are crucial to any business growth and development. Two-way SMS makes responding to feedback requests, quick and simple for customers, making them much more likely to be involved to give immediate and honest thoughts about how your business perform. Hence, this simple gesture makes it easy for you to enhance your customers experience and gain vale insights.
3.User-Friendly Interface
With two-way bulk SMS gateway messaging platform, you are able to access read, reply, monitor and track the response in your incoming messages you send and receive without hassle and it is simple, quick and easy.
4.Quick and Flexible
SMS is a simple and immediate exchange of messages. Using two-way bulk SMS is constant and flexible, you can send a message to hundred recipients within minutes. SMS is definitely something that has been proven effective to keep up with the times in a changing trends or ways of marketing your business.
5.High Customer Interaction
As the read rate of text messages are incredibly high, customers can just reply to your text messages to found out more about what you have in store for them and get more information immediately. Apart from that, you may also customize you text message content based on location or demographic or even on the customer's previous buying behaviour. Strengthen your customer loyalty by targeting directly and giving a personal touch to your marketing would enable better chances of conversion.
Two-way Bulk SMS - Best Practices
❖
Always provide accurate information.
❖
Be mindful of the receivers' circumstances and preferences when soliciting feedback.
❖
Keep all text messages short and clear.
❖
Remember that every text message is an opportunity to build trust and goodwill or to lose them.
SMS123.Net developed a two-way SMS gateway that can help you to build and grow your customer relationships whist sustain your business. For more information about how two-way SMS can benefits your business, please do not hesitate to contact our customer support anytime on +60182460000 or visit www.sms123.net