One-Way/Short Code SMS Messaging: What Every Business Needs to Know | Mass Text Messaging for Business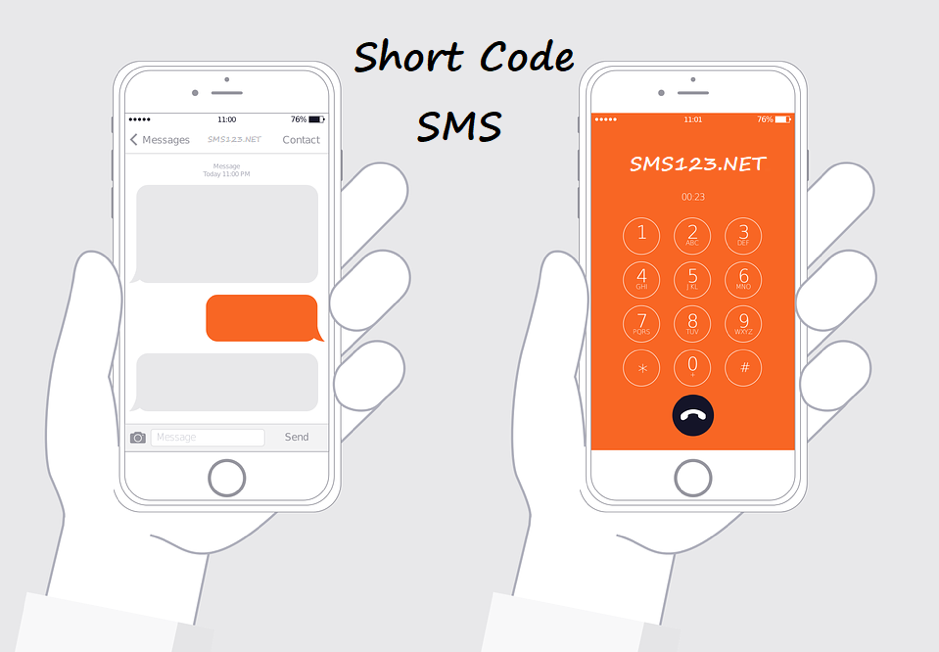 One-way or short code SMS refers to a set of special 5-digit numbers, that is particularly shorter than a mobile number. In Malaysia, it is often start with either 2, 3 and 6. For instance: numbers which begins with 22XXX, usually the content is from your cellular network provider whilst for numbers that begin with 32xxx is under Maxis's administration, 36xxx by Digi and 39xxx by Celcom. Short codes number, which begin with 6xxxx is usually provided by SMS gateway provider. Businesses often used short codes SMS to send and receive text messages to customers or potential leads for marketing and promotional SMS messaging.
Customarily, short code SMS are country specific and it cannot be used for receiving text messages from international customers. Therefore, it's important to understand the policy by the local telco. For instance: In Malaysia, it is important to learn and apprehend with the policies rules and guidelines determined by Malaysian Communications and Multimedia Commissions (MCMC)/(SKMM). According to SKMM, short code messages is to be started and reserved for "RM0 " - 4 SMS characters in the text messages content and must include its company/brand name or website link in the short code SMS content whilst international company/brand name or website link is restricted.
Here are the advantages of using short codes SMS for businesses to achieve its business goals.
1.Get Valuable Customer Feedback
Use short code surveys to send bulk texts to discover how your customers view your business and service. It can help you to understand your customers' needs whilst make them feel that their opinion matters in terms of the service you given them. Short code surveys campaign, will help you to be able to receive feedback you need immediately, to improve your business service.
2.Speed of Message Delivery
With Short Code, the chances of your message reaching the masses are higher. It allows your business to send large volume or bulk text messaging in a short period of time. SMS123.net allows a large of messages to send out to the recipients from each carrier at a time. Many businesses have millions of database contacts in their SMS database listing hence, timeless is key to the campaign's effectiveness with customers. This is pivotal to those business with database of 5,000 or more database contacts.
3.Branding
Short codes SMS are a great and most cost-effective way to brand your business. Send bulk SMS online with short code SMS as it can support high messaging quantities and increased functionality. With short code SMS 5-digits sender number, your text messages SMS will appear to be more legit and will increase the recipient's confidence with your business branding especially when you started your text messages content with your company name or branding.
4.Customer service
Short Code SMS Business, can help you to improve your business customer service. It can help you to better comprehend the mind of your customers along with ensure that your employees are delivering your services to your customer satisfaction. Apart from that, you may also use short code SMS for appointment reminders or confirmation, order tracking or delivery confirmations, to enhance and build a stronger relationship with your customers. Receiving instantaneous feedback from your customer will definitely help you to improve your business customer service faster.
5.Lead generation
Short code SMS is a great way for your customer to receive an instance response regarding with your business products or quote on the services you offer without having the time to wait of a response email or phone call. Besides, you may also use SMS API integration with your website, application or software system with short code SMS to send SMS alerts, reminders, notifications transaction, confirmations and more to your customers for prompt update.
6.Increase Customer Response
Short codes SMS are a reliable online text messaging solution, it enables you to build and nurture a direct relationship with your end-customer by employing software, which targeting and separation. It can help to increase your customer response rate for online, in-store or from any traditional advertising marketing campaigns, promotions, call back requests, donations and others.
7.Competitions
Short code SMS has the ability to reach a huge amount of people to hold competitions for your customers whilst increase the success of your competition. Eventually, it will also allow an increase in communication and intensifies customers loyalty.
Contact SMS123.net today to know more about how SMS short codes SMS can improve and work for your business. Please do not hesitate to contact our customer support anytime on +60182460000 or visit www.sms123.net